Take Golf Swing Lessons from Anywhere In The USA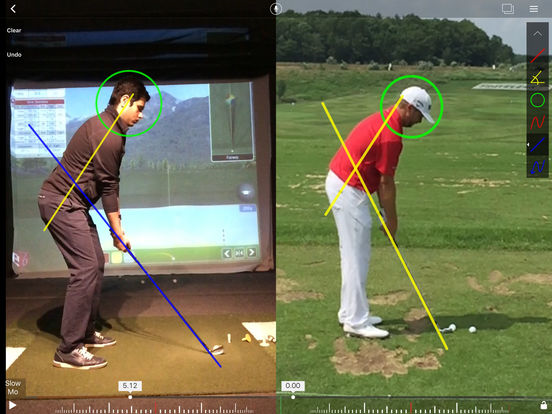 Get your swing analyzed by certified instructors SAME DAY. Take video of your golf swing on the range, course, or even your living room, send it over and get professional guidance quickly. For just a fraction of the price of a typical golf lesson, online lessons with we will provide you with detailed voiceover swing analysis, drills, practice strategies, and more!
Why Us?
Because we have given thousands of in person and online golf swing lessons and have seen just about all swing flaws and more importantly , know the corrective measures to help you improve fast.
We also operate very quickly and efficiently, delivering a finished review and recommendation within a few hours. Super fast turnaround.
How it Works
Step 1: FILM YOUR SWING
To best analyze and diagnose possible areas of improvement, please be sure to follow the camera angle requirements as follows. Film one "Down the line" and on "face on" swing, both at approximately hand height. The camera should be steady, and the entire body and club should be within view for the whole video.
Step 2: CHOOSE YOUR LESSON PACKAGE
See link to order below. If interested, we can provide unlimited swing reviews. Please respond to the email we will send you for further info.
Step 3: AN INSTRUCTOR WILL CONTACT YOU
For all lessons, we guarantee a response in under 24 hours. We will respond to you with a questionnaire to help us best understand your goals, as well as diagnose potential areas of improvement
Get Started in Less than 5 Minutes
1. Click button below to order your lesson. Only $25.
2. You'll be taken to a secure checkout page where you'll enter your name, email, and payment method with PayPal or Credit Card with Stripe.
3. Once order is placed, we will get back to you within a few hours with instructions on how to send us your swing videos.
That's it!
If you have any questions, please contact us and we will respond ASAP!